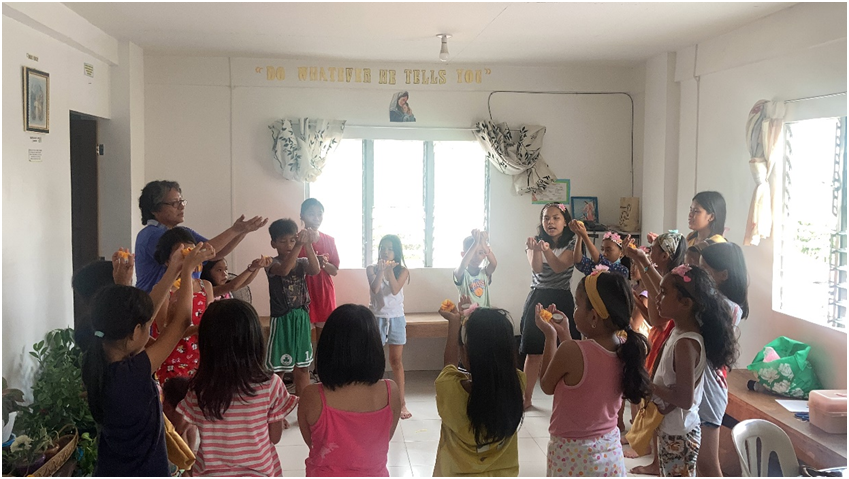 The Covid-19 is continuing raging around the world. The Philippines is among most of the countries affected. I spent a very meaningful summer vacation with the poor children in an area, in the middle of Manila. The place is called "Old Balara."
Summer of 2022, we, the postulants of the Holy Family Sisters have the opportunity to there and share with them what we can.  By God's grace and providence, we provided for more than 20 poor children living in "Old Balara."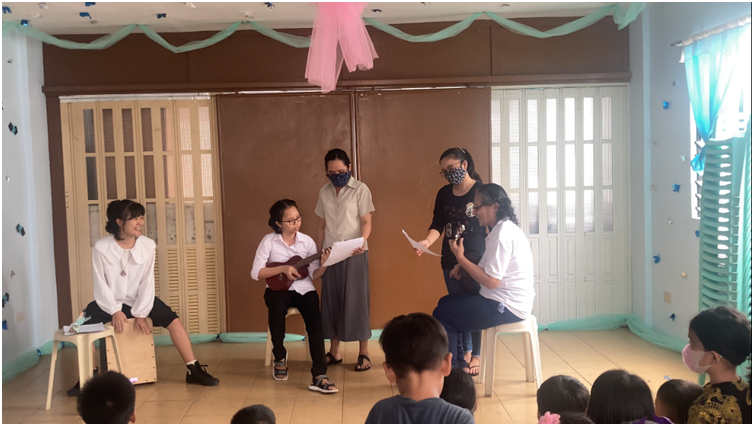 The little ones have time to learn new things and practice crafts that will be helpful for them in their lives. For example, they can make the bags and hair ties from their old clothes, knitting cute little things for decoration in their houses. In addition, we have arranged classes, where the catechist and the youth of Jesus of Nazareth parish can teach catechism to the poor children. We feel very happy because, the youth were very enthusiastic to help us in communicating with children.
Before going to the Old Balara, we asked many questions. Our question was: what are we going to do for the children there? In what language are we going to speak to them? The children do not understand English. And most of us, cannot speak fluent Tagalog. Those struggles, God answered us within three months of our stay with the people of Old Balara.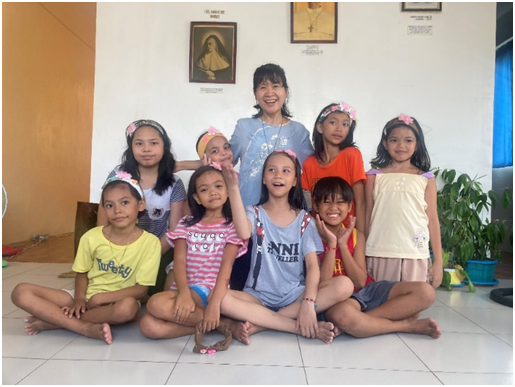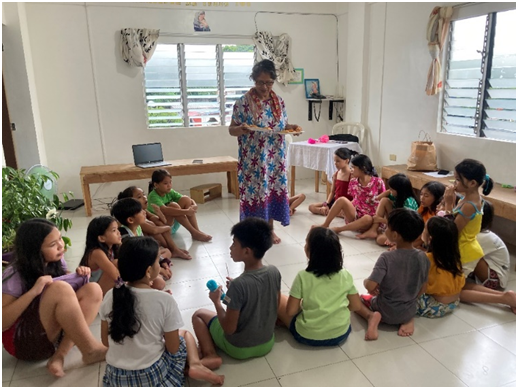 Once, Jesus said: "Let the little children come to me, and do not hinder them, for to them the kingdom of heaven belongs." (Matthew 19:14).
Our dearest Saint Emilie wrote: « I told them to send their children to me and I would educate them myself. I will be a teacher for the poor. »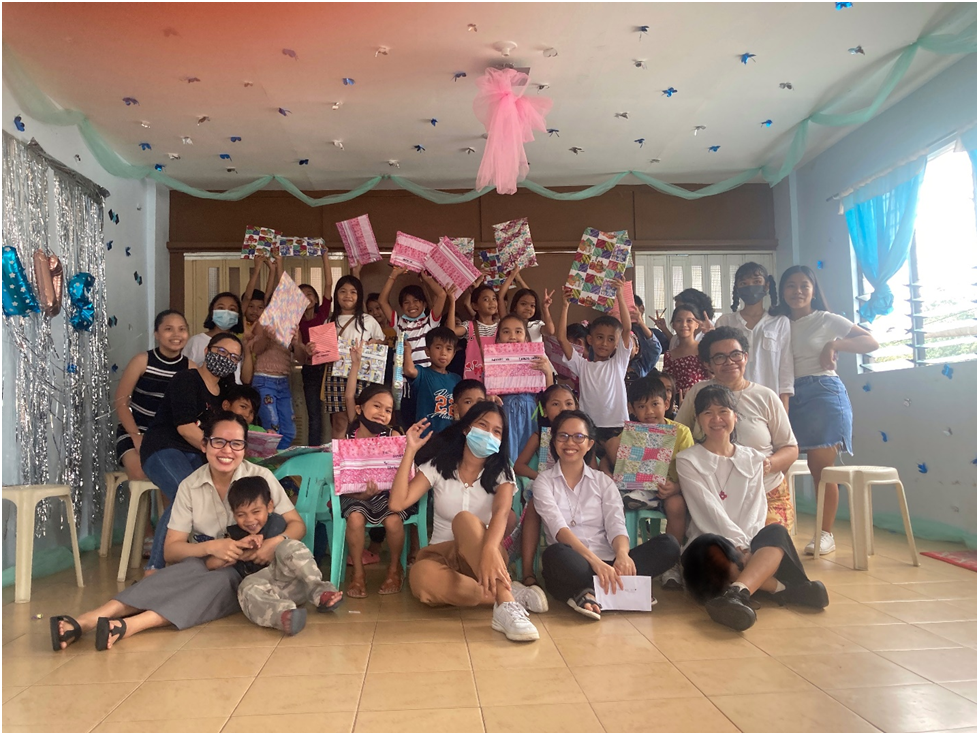 Yes, it is true, God knows our weaknesses and He always leads us in the good way. He always fulfils his plans for us. Language limitation is not a barrier for us. Nor does it make distance between us. Rather, it helps us to be bridges and enrich each other. I do believe in what Mother Theresa of Calcutta said: "We cannot do great things. Only small things with great love."
With three months of summer staying with the children, I feel like I am back in my childhood.
Sometimes I say to myself: "Actually, being a child is really fun. But when I grow up and want to return to live as innocent as children, how difficult it is? "It is also God's will to place me here, during this time. So that I can look into those innocent eyes and continue to trust Him without condition on the very path I am going.
We give thanks to our good Lord for always giving us different opportunities to share what we have learn and all the gifts that He has given us through these little children. May our love spread throughout the whole the world Just as Saint Emilie had said to the Sisters of the Holy Family, "Our charity must across the sea."